our Products
---
Mentor MP DC Drives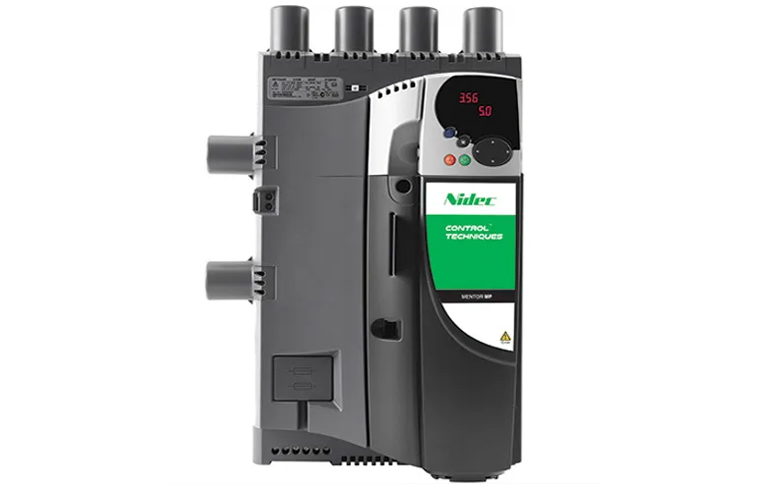 Mentor MP DC Drives
We are a leading manufacturer and supplier of electronics controllers in Delhi region. Our designed products are of superior quality and latest in version. Offered Nidec Control Techniques make Mentor MP DC Drive is created using the latest technology and material for a matchless result. We, at Vimmi is continuously striving to develop/supply products that are cost worthy and long lasting. Offered Mentor MP DC Drive is durable, strong, easy to operate and simple to handle.
Mentor MP

25A to 7400A Two or four quadrant operation (regenerative)

24V - 480V / 500V - 575V / 500V - 690V

Mentor MP brings DC drive technology up to date, enabling existing and new DC motors to provide economic and productive service. DC drive technology remains cost effective, efficient and is relatively simple to implement. For new applications, DC drive provides many advantages, especially for regenerative and high power applications.
Greater motor field control
Built-in field controller as standard
Gives excellent field control for the majority of DC motors
Reduces the need for external components
Enhanced field control with FXMP25
The FXMP25 may be controlled digitally by using a standard RJ45 connection, allowing set-up by standard drive parameters.
The FXMP25 can also function in standalone mode using its integrated keypad and display.
Enhanced system design
The heatsink cooling fans are intelligently controlled and only run when required, thus increasing reliability and reducing maintenance
Eighteen different option modules allow customisation of the drive, including Fieldbus, Ethernet, I/O, extra feedback devices and motion controllers
The drive system designer is able to embed automation and motion control within the drive, eliminating communications delays that reduce performance
Fast set-up, configuration and monitoring
Quick and easy to set-up
Can be configured using optionally removable keypads
Advanced autotune features help you get the best performance from your machine
PC software and Smartcard tools for rapid commissioning
An intelligent networked system with CTNet
Program inbuilt controller with SyPTLite
Develop tailored solutions for applications modules with SyPTPro
modules for all common Industrial Ethernet, fieldbus networks
Retro-fit projects
Easy integration with your existing motor, power supply, application equipment and communication networks has been ensured from the design stage
Mentor MP brings performance and possibilities to your application with minimum migration costs
Ease of migration
Mentor MP has been designed so existing Mentor II customers can easily migrate to the new platform
All power terminal locations and mounting points have been retained
Mentor MP has a much smaller frame size than the 900 A Mentor II with paralleling options to offer high power density
CT Soft has a built-in migration wizard to assist with the transfer of drive parameters and programs
Smaller cable requirements make connections within the cubical easier. Construction of a custom-made bus-bar is not required
Motor Field Control
Built-in field controller as standard in every Mentor MP
Gives excellent field control for the majority of DC motors
Reduces the need for external components

An external motor field controller is recommended when:

The required field current is greater than that offered by the standard drive, up to 25 A. For example, older motors with low field voltages
The field is required to be forced down more quickly than is possible with a standard half controlled field bridge
Applications can be implemented with the simple field current reversal, without armature reversal, if machine dynamics can still be met